CASA Organic Dry Cleaners & Custom Tailoring is a full-service dry cleaning establishment in New York City. 
Besides our Eco-friendly Dry Cleaning, we also specialize in restoration services such as water damage restoration, fire restoration, and saltwater restoration.  Schedule a pickup online and let us work for you!
CASA Organic Dry Cleaners and Custom Tailoring "Quality Garment Care at It's Best"!
We have been serving New York City and Manhattan for years with Free Pickup & Delivery.
Call or Text Today at (646) 759-0040
New York's #1 Laundry and Organic Dry Cleaning Service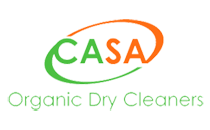 155 W 21st St, New York, NY 10011